BUY ONE GET ONE FREE
REVIEWS ⭐️ ⭐️ ⭐️ ⭐️ ⭐️
WHAT IS SEAPAINT?

SeaPaint is a non-toxic paint that is formulated with sea minerals. Its unique formula allows you to transform almost any room or anything in record time.

PAINT PERKS:

matte finish
dries in 3 minutes
high coverage
(139 sq ft = 12oz)
no sanding
no primer needed
easy to use
soap and water clean up
no fumes
water based
versatile
multi-surface
forgiving
beautiful, soft finish
Regular price
$ 39.13 USD
Regular price
$ 39.99 USD
Sale price
$ 39.13 USD
Unit price
per
Sale
Sold out
FREQUENTLY ASKED QUESTIONS

HOW MUCH PAINT WILL I NEED?

One 12oz jar can typically do two dressers

HOW DOES SEAPAINT COVERAGE COMPARE TO OTHER PAINT TYPES?

12 oz Coverage Comparison

139 Sq Ft - SeaPaint

45 Sq Ft -Chalk

38 Sq Ft - Latex

23 Sq Ft -Acrylic

CLICK HERE TO SEE HOW FAR A TABLESPOON GOES

Less Than 5 Minutes

WHAT SURFACES DOES SEAPAINT WORK ON?
WOOD
METAL
PLASTIC
GLASS
BRICK
Ceramic
Concrete
Canvas
Leather
& More
HOW TO USE

1. Clean Surface

2. Brush on paint

3. Use long soft strokes to do this

4. Apply second coat if needed

5. Use a weathering spronge to distress if you want to achieve a weathered or distressed finish

6. Wipe off dust

7. Brush on our clear coat of SeaGlass to seal and protect your project.
Share
View full details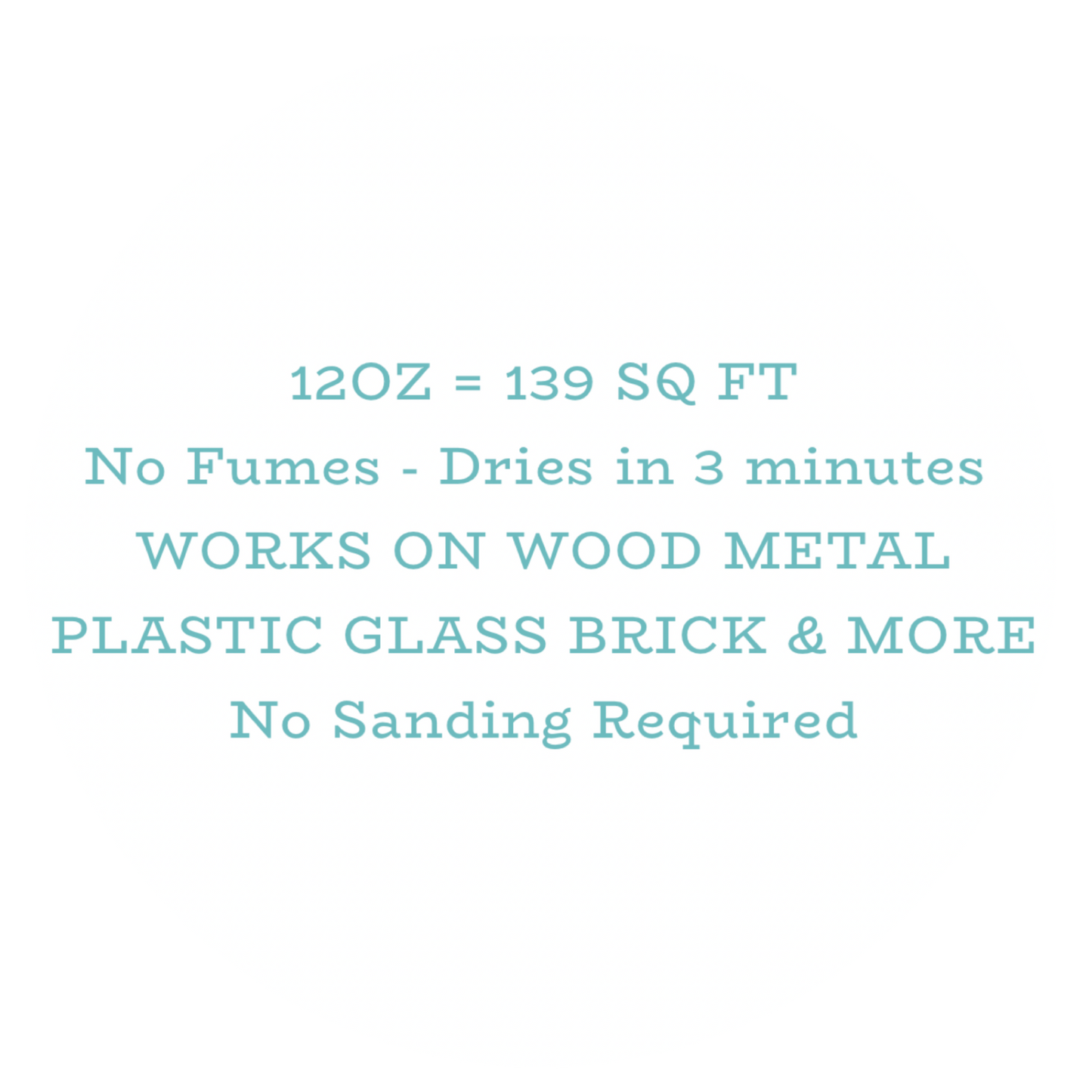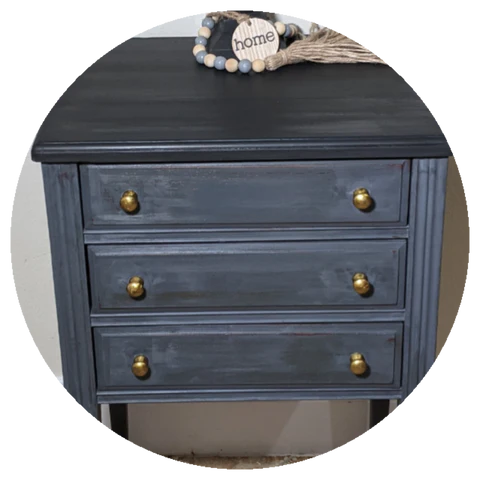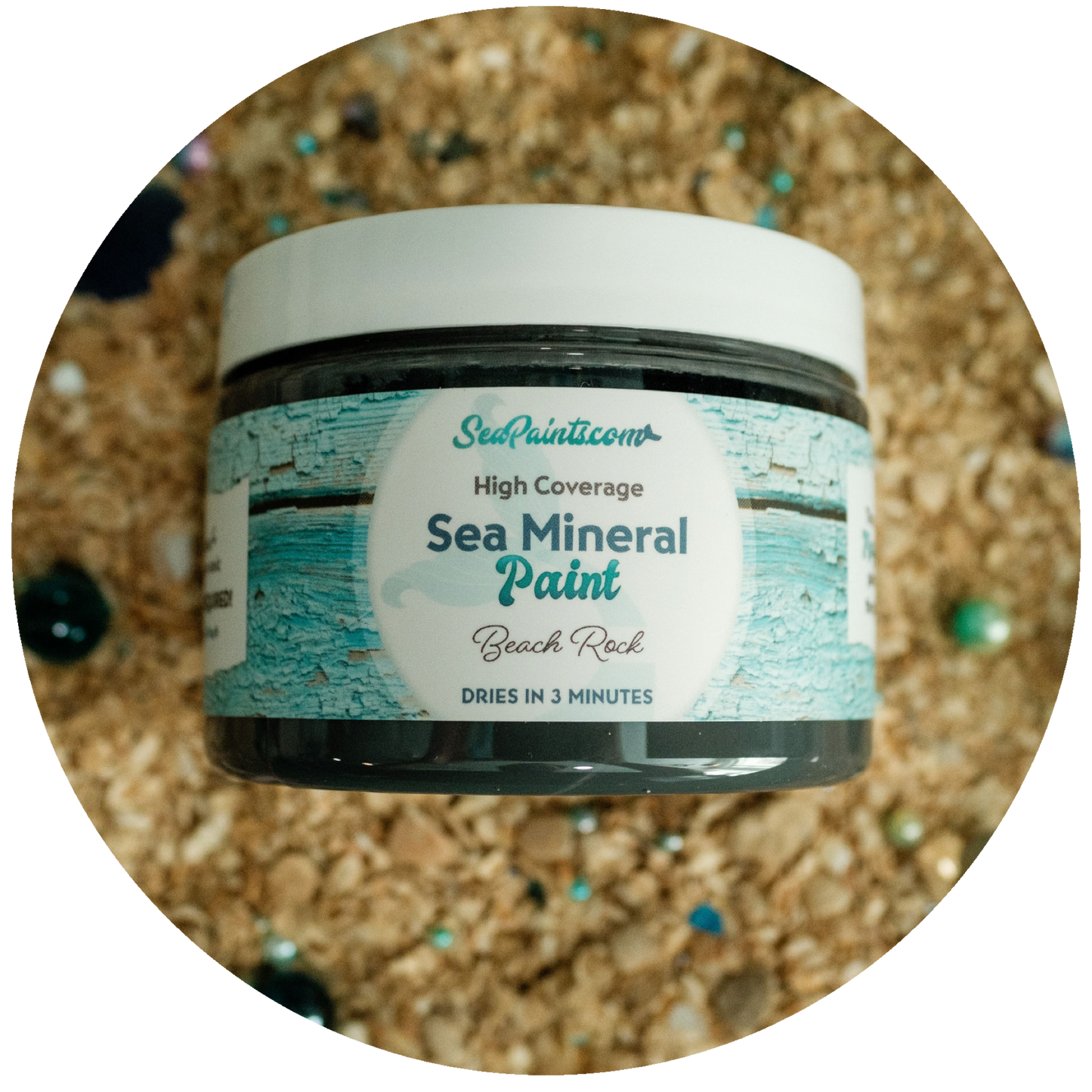 SEAPAINT REVIEWS
Search JessSea on Facebook to read them all
Finally a company that cares about thier customers and gives back! I have tried every paint under the sun and this stuff is truly magical. I have never been so excited about paint before until now.
TRICIA
I absolutely love these paints! Never used anything
Like them. So easy to work with I'm a newbie to
This line.. would highly recommend!!
DEANNA
The owners of SeaPaints and staff offer the very best customer service of any company I have ever dealt with in the 30 years I have been in business as a crafter.
Their paints, stains, poly, blending tools and brushes have made my life so much easier and less stressful.
Will never go back to any other brands.
MARIE
She is amazing! Her paints are absolutely the best there is. Also she is the most giving caring business owner there is!!!
From the super fast dry time, fabulous colors and versatility, to the absolutely amazing owners and seacult team. These paints, plus this companies generosity as a whole, are hands down all the way around the best I've ever come across!!
Amazing paint, customer service and owners
Fantastic customer service, helpful and fun community, and awesome products! Paint dries so quick, very versatile, and comes in beautiful colors!
I started purchasing Treasures SeaPaint in 2018 because it intrigued me. No smell, dries within minutes, can use as a stain, easy to use??? And yes to all of those questions!!
Even though this paint is so great, Jess and Jose are even better! They are so personable and caring and invite us into their lives.
Painting has helped me deal with necrotizing Pancreatitis, and the SeaCult Family here has been overwhelmingly caring also.
These are the BEST paints I've ever used! Super fast dry time, no smell & beautiful colors! Plus you only need to use a small amount of paint! You can paint, stain & glaze! Jess & Jose truly care about their customers & go above and beyond! If you have a question, they've created a group of Seacult members that are happy to help! It's more like a family of crafty paint people!
Wonderfully versatile paint! Use as a stain or full coverage. Easy to blend or give a weathered look as well. Fast shipping and fantastic customer service!
CATHY
These paints are amazing!
Love the super fast dry time.
JENNIFER
SeaPaint is FIRE, y'all!
 Awesome coverage, fantastic color, fast drying. A must for anyone who wants to get some serious crafty painting done but doesn't have tons of timers do it. I'm hella excited about doing projects again AND I'm actually finishing them? This stuff must be a magic potion!
Jess and company are AMAZING! Their customer service beats anyone, hands down. The quality of the paints, along with everything else "by the sea" is second to none. They stand behind their products like no one else in this day and age. 10/10 would definitely recommend to anyone.
The paints always seem to amaze me no matter what material I am painting on. There's so many different techniques too. It's just fun and easy!
SHANNON
Great products. great service
 ..
what more could you want?
VICKY
Sea paints are fool proof regardless if you're a novice or pro painter. No foul odors so I can paint furniture in my house and I don't have to wait for the Florida weather to cooperate. The paints are so versatile that they can be used to paint any surface! Customer service is on point and the seacult is always ready to help a seaster out. I cannot reccomend sea paints enough!
If you love painting...doesnt matter how small or large of projects...youve found the perfect place for paints, stains, brushes, and customer service. i cannot say enough wonderful things about seapaints, the owners, and all of their support staff. if you are on the fence about ordering, take a leap, and welcome to the last brand of paint you will ever buy. it truly is amazing from the coverage, to the techniques, quick drying time, mineral based, odor free, and kid friendly
This is the most versatile, easy to use, forgiving paint I've ever encountered. Every project turns out perfectly in record time. No harsh odors, so I can safely paint or stain inside without worry or headaches. Amazing customer service and the best paint on the market. If you haven't tried it yet, you are missing out!
Love everything about this product! So easy to use, so versatile, out of this world customer service! It's been the best addiction I didn't even know I needed! 
AMANDA
This paint is amazing! It dries very fast and it is extremely forgiving! And the colors...try not to buy them all! Customer service is top notch!
Amazing paints (you will never use anything else) and amazing owners. Plus the support you will get from the experts and friends is second to none.

This is the best paint ever! Whether your thing is signs, furniture or anything else it can be done with this. The admins are excellent as well. They make sure to take care of everyone of their customers. The facebook group is amazing also. We're all like one big, super weird, family
I recommend this paint to everyone I come in contact with. Even random people at the hardware store or walmart lol.
Love SeaPaint! But most of all I love the customer service! Will never use any other paint.
I can not express enough how much I love this paint. I have used so many brands before. These far exceed any competitor. They are so easy to work with. They dry super fast, they blend so easy, and clean up is a breeze (even if I forget to wash my brush). Plus, it's non toxic. What's even better is that the owners are super helpful and such good people.
Sea paints are absolutely magical! Even for an amateur crafter, like me, the results are phenomenal. They are non toxic, have no odor and dry in minutes. Literally, I can complete a project in a few minutes that used to take me an hour. And, they are so easy to use and so smooth. I only wish that I found them sooner! And, the company is very customer/community oriented. The service is great with free tutorials and great advice. I love #seapaints!
Awesome customer service, Fabulous SeaPaints, fun SeaCult group everyone supportive and positive, and the auctions are a blast!!
BELINDA
This paint is amazingly easy to use, even for beginners. I love that I can paint and stain my furniture exactly where it is with no toxic fumes and that I don't have to sand varnish off of furniture before refinishing. The techniques are easy and I have fallen in love with every project. I keep adding layers and blending until it's perfect to me.
BECKY
Love their paint line....actually any of their products. Quality products, and excellent customer service.
Not only do they provide quality products, but never ending instruction on how to use.
The husband/wife owners are a "hoot" together as a team.
Crafting, starting a business, or home decor.....the perfect place to start....here.
CHARLOTTE
The best paints ever! Easy to work with. Quick drying time and no VOCS! The admins and group as a whole is very helpful
BRENDA
Update- I just to used e the seaglass and well I am beyond impressed. Ease workable and drying time were awesome but the feel the next morning just AMAZING

I am not talented in the artsy type thing but this paint is so easy to use and so beautiful. The Seacult seasters are so supportive and helpful. Then there's the how to videos that give even the most inept confidence to give it a try. And I did try it and I love it.
SHANNON
Great, quality paints that are just different then what you find out there and are easy to work with. Fun staff. Turn time from order to delivery is good.
These paints are amazing!!! The drying time, no fumes, the ease of use and the fact they can be used to paint anything!!
The colors are absolutely beautiful and your finished product will be so smooth.
Not to mention Jess and Jose are the most amazing, giving, kind hearted people!! Plus there's always a sale and a little goes a long way! So happy to be a part of this
#seacult
!!
I absolutely LOVE SeaPaints, the company, what it stands for, the owners, the apps, everything. Jess Sea, her husband, her staff, and her administrators are the absolute best! Always a quick response. The paint is awesome and covers better than anything else! Almost no odor, can use for many different applications. So many colors, all derived from natural sea minerals. Dries amazingly fast. the staff is amazing and always there to answer questions and responds very quickly! Love this!!
Paints are litterally the best with amazing dry times. perfect for when you only have a Saturday to do a project.
Wonderful paint. Wonderful service. Wonderful people.
Excellent products, service, and a wonderful community to top it off
All of the products are amazing. The owners and staff are always so helpful and patient with any questions and guidance. There are different groups to jump into on Facebook that can help with ideas and learning tips, plus videos to show how to use products. I love the positive group vibe. The Seacult group is uplifting, helpful and just awesome group to belong to.
This paint is AMAZEBALLS!!! Every time I don't have a color and try "another" paint, I am just reminded how awesome these paints truly are! The colors are great and the drying time is 90 seconds! Above all else, I love how valued the customer is here
Jess, Jose and the whole team are simply wonderful!
Excellent customer service. Always helpful
LIZ
Not only are these products incredibly easy to use for a beginner, but they are high-quality as well. I never saw myself as a painter until I found these paints when I wanted to paint a desk for my handicapped sister. Holy moly! I created a true work of art that everyone loves and admires, and yet it was my very first time painting furniture. Since then I have gone on to create small signs, repaint trim in my house, and now I am painting all kinds of Christmas gifts!
DEBBIE
I love Seapaints! Absolutely amazing products, best color options available, easy to use, super fast dry times. No smell, either! 15/10, definitely recommend
MIRANDA
Amazing paint and even better customer service!
SAM
Seapaints is awesome! I'm so glad I found this paint. Its the easiest paint to use. People always ask how do I achieve my multilayered weathered wood look? I tell everyone about this paint! It's not your average paint- it's magic!!
The paints, stains and poly are the best by far! Low to no odor with great coverage while using a small amount. Customer service and owners are go above and beyond! Glad I found seapaints and the community they created!
SHARLENE
Great paint colors and very easy to use. Watching the how to videos were very helpful and gave me a few ah ha moments! Fast free shipping is always a plus! Great company to purchase from, very nice people!
I am beyond thrilled to have found Seapaints! I make wood signs mostly with a beachy theme. The colors are gorgeous and the paint is fantastic! It goes on great and dries so fast which is perfect for me because I hate waiting for paint to dry in order to get to the next step. I've even attempted a small piece of furniture and fixed a bleach stain on a tshirt with Seapaints. Seriously…you won't regret getting these paints. I also love how helpful Jess is as well as everyone in the group! 
The paints are unmatched! I don't think I even watched a video on how to use them, I just played with them and figured it out. Sea paints are incredibly easy to use and dry faster than I can blink. No, seriously, like 90 seconds. Don't sleep on these paints.
Jess is a wonderful individual & inspiration. You won't be disappointed! 
LAURIE
Not only is SeaPaints an amazing product, there is no smell, the product dries in 90 seconds, the colors are AMAZING, and the blend-ability is beyond words! Have I mentioned the customer service??? I started a project with a certain paint color. Come to find out it is a discontinued color
. When I asked Jess Sea if there was more she laughed, per usual, and said I might be able to make more. How many other companies would offer to such a project for one person???? The
SeaPaints community is amazing and the owners are kind, caring, and so supportive. I found SeaPaints at a low time in my life. Not only did my love of crafting ignite once again I also found friendship, support, and friends! Jess Sea and Jose I am so happy I found such an amazing product, but more importantly I found a community of love, support and a laugh a day. Thank you!!!!!
MORE REVIEWS FOUND BY CLICKING THE IMAGE BELOW
 Over the next few weeks, I always seem to be in the revision of the recipe. Mess after mess. Night after night, I don't sleep. When I do, it's a...

 Over the next few weeks, I always seem to be in the revision of the recipe. Mess after mess. Night after night, I don't sleep. When I do, it's a...

 As I finally settle into bed for the evening, I start to catch up on my Facebook notifications. Well, attempt to at least. Lately, they've been coming in by the...

 As I finally settle into bed for the evening, I start to catch up on my Facebook notifications. Well, attempt to at least. Lately, they've been coming in by the...

WHAT IS PMDD? I could explain what it's like for me but I interviewed other women from all over the country to get their points of view too. Below these...

WHAT IS PMDD? I could explain what it's like for me but I interviewed other women from all over the country to get their points of view too. Below these...